Database. I don't like the word. It's supposed to tell me something, but I'm not quite sure what, and it sounds too technical and inaccessible. I don't know about you, but if I don't like how something sounds I tend to avoid it…like databases. Yet, I can distinctly remember when databases became relevant in my life, and I quickly came to appreciate them – a lot!
My introduction to databases came during university. I had to write many papers and needed to back up my arguments with reliable sources. Post-university, they're still relevant in my life, especially in a world of misinformation.
A database is a one-stop shop for tons of good and reliable information about a particular subject.
There are databases that focus on shopping, music, learning a new language…the scope is endless. Here's a quick video that tells you more.
The Winnipeg Public Library subscribes to a number of databases for you. All that you need is access to a computer or mobile device and your library card and you'll be all set to explore them.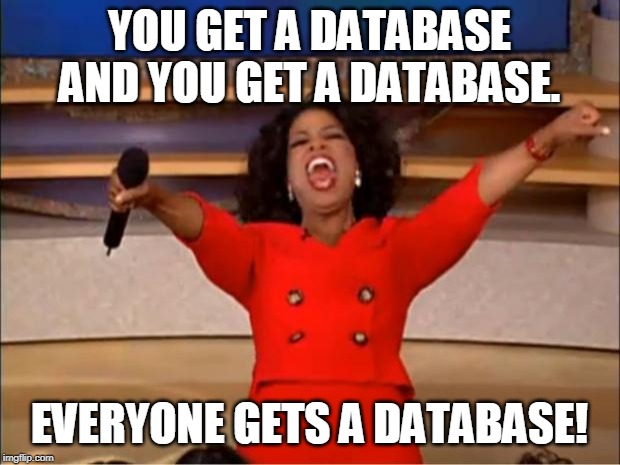 I'll highlight several and invite you to check them out. If you're looking for more, all of them are listed on our A-Z Database page.
---
From digital cameras to mattresses, hearing aids to sunscreens, through the Consumer Reports database you can search for reviews and ratings on thousands of products (8,500+) and services to help you make informed purchases. This database includes the full text of Consumer Reports Magazine plus videos, blogs and forums.
---
Explora is easy to search and browse and provides information from the world's leading magazines, reference books, news articles, and Associated Press videos. You can browse categories organized by popular topics and topics of current debate, or start learning more with Topic Overviews that give a starting point for understanding.
---
Road to IELTS provides more than 120 hours of interactive learning materials, helping you to prepare and practice for each module of the International English Language Testing System (IELTS) exam! If you like to learn online, this is where to start.
Note: Road to IELTS works with these Internet browsers: Chrome v51 or later, Firefox v47 or later, Safari v9.0 or later or Edge v40 or later. It is not accessible using Internet Explorer.
---
Winnipeg Free Press Archive includes more than 2 million historical pages from the Winnipeg Free Press and all its earlier titles, such as the Manitoba Free Press. Dating back to 1874, the pages are fully searchable by name, keyword and date, making it easy for you to quickly explore historical content, research your family history, or simply read about a person or event of interest.
Unlike me, don't let a word like "database" get in the way of you connecting with great information. If you have questions about ours or need help searching them, let us know. We're happy to show you around.
~ Reegan